What's New
New Products

Check out the updated 08/18/28 Series FRL Products from Wilkerson
Fast cycle times, high product quality, and low downtime all require a clean, dry pneumatic system to function properly. Wilkerson has what it takes to make sure pneumatic systems perform at their best. The updated 08/18/28 Series offers complete reverse compatibility with legacy products while offering lighter weights, wider temperature ranges and increased performance.
---
NEW Catalog and Product Listing!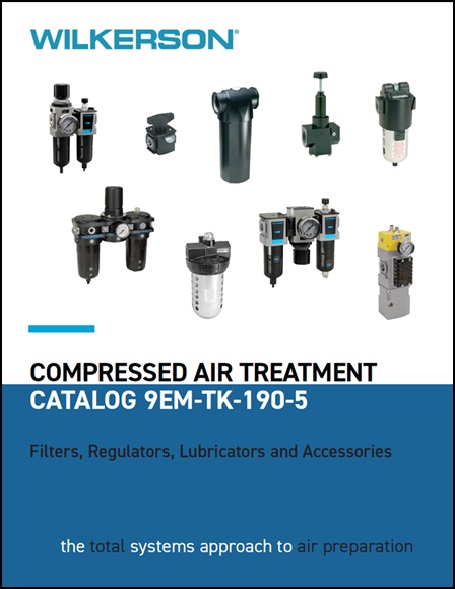 Download Catalog 9EM-TK-190-5:
Compressed Air Treatment - Filters, Regulators, Lubricators and Accessories

Other recent product literature:
Bulletin 9EM-B3: R120 Regulator

Bulletin 9EM-B1: Air Preparation for Grade D Industrial Breathing Air

Catalog 604: Pneumatic Products - Precision Regulators

Download Catalog 605-1:
08, 18, 28 and 90 Series FRL Products

FRL-SIF-618: Guide to Compressed Air Drying
FRL-TEC-600: Polycarbonate Bowl Chemical Compatibility